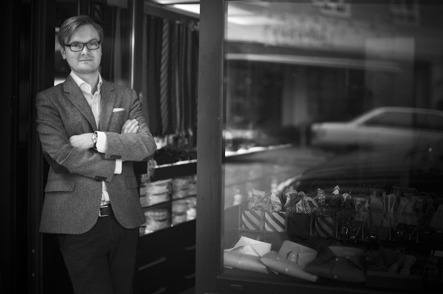 It all started back in 2010 at Rörstrandsgatan in Stockholm, Sweden.

Henrik, a former accountant had a vision of opening Stockholms best shop - offering ties and accessories. A few years later, the shop became the natural place for stockholmers to buy their ties and accessories. Since then we have added quality shirts, pullovers adn jackets among lots of accessories.

Today, we offer a wide selection of accessories, all produced by skilled artisans in the south of Italy. The mills are known for producing nothing but the best and of course by hand. We use fabrics from the Como region,
which is well known as a Mekka of silk production but we also buy from Adamley in the UK.

Welcome!